6 jours / 5 nuits
Winter tour «The ice of Baikal»
1400 €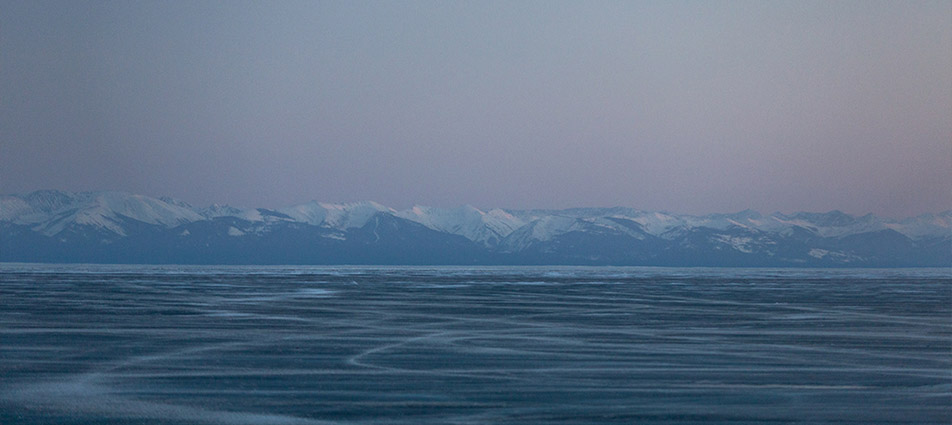 1400 € (prépaiement: 35%)
 Taille du groupe: 4-10 personnes;
 Durée: 6 jours / 5 nuits
 Départ: on demand
 Confort:
 Difficulté:
Destinations: lac Baikal
Highlights
Lake Baikal is the best way to explore the real Russian winter. Crystal ice of the lake is one of the treasures of Russia. The best time to see this miracle with your own eyes is February and March.
Itinerary
The program varies depending on arrival time.
Day 1.

Irkutsk – Taltsy – Listvyanka – Chersky rock – the Angara source

Welcome to Siberia! Today your journey to Lake Baikal begins. First stop along the way is Taltsy – an open-air museum of wooden architecture. This is a great place to immerse yourself in life and culture of 17-19th centuries and enjoy the beauty of a Siberian traditional village. After lunch, in Listvyanka a chairlift will bring you up to Chersky Rock - a majestic viewpoint where you will see frozen lake Baikal and never-freezing source of the Angara river. A visit to Baikal Museum will reveal secrets of the deepest and largest lake in the world. Afternoon walk on ice, renting ice-skates or shopping at the fish and souvenir market are for you to choose.

Dinner and overnight in Listvyanka.
Day 2.

Listvyanka – Bolshoe Goloustnoe – Peschanaya Bay – Sagaan-Zaba – Olkhon island

Today the ice expedition begins! You are going to explore western shore of lake Baikal with its frozen methane bubbles, unique ice patterns, cracks and huge blue chunks of ice – something you can find all in one place only here. Cozy little bay of Peschanaya is famous for its "walking" trees, and at a stop by Sagaan-Zaba cliff you will take a look at ancient petroglyphs. After 250 km of the hovercraft ride, you will arrive to Khuzhir, main village on Olkhon island.
Dinner and overnight in Khuzhir.
Day 3.

Shamanka Rock – Three Brothers – Cape Khoboy

Our destination today is Cape Khoboy, a beautiful cliff, which is the most northern part of Olkhon island. Along the way there will be several stops to enjoy the beauty of amazing ice formations, grottoes and caves, which look like something magical from a fairy-tale. First stop will be famous Shamanka Rock – sacred place for the Buryats (local people), who are shamanists. Picnic on ice – something not many people have experienced - will be provided for lunch.
Dinner and overnight in Khuzhir.
Day 4.

Small sea – Ogoy island – Olkhon Gate

Today we are going to explore the southern part of Maloye (Small) sea and Olkhon island. You will see more ice caves and grottoes of a different size and shape. A stop by Ogoy island will give you an opportunity to enjoy a beautiful view from the top, see the Buddhist stupa and Dragon's Tail cliff. You will be going by hovercraft all the way to Olkhon Gate Strait and search for the smoothest and clearest ice you have ever seen. Picnic on ice for lunch.
Dinner and overnight back in Khuzhir.
Day 5.

Olkhon – Irkutsk

Today you are driving back to Irkutsk. Upon arrival, you will have a city tour and explore old Siberian town located on the shores of the Angara river. You will visit ancient churches, traditional wooden houses, the Angara river embankment and other beautiful parts of the town.

Traditional Siberian dinner will be served at a local restaurant.

Day 6.

Depart.

This is the final day of your Baikal adventure. After breakfast, we drive you to the airport.
The cost includes:
Transfer (except flight),
tour-guide services,
3 meals a day,
accommodation,
museum visit,
visa invitation
These tours could be interesting
7 days/ 6 nights

Confort
Difficulté


6 days/ 5 nights

Confort
Difficulté


20 days/ 19 nights

Confort
Difficulté