7 days/ 6 nights
Winter tour «Great Baikal»
1700 €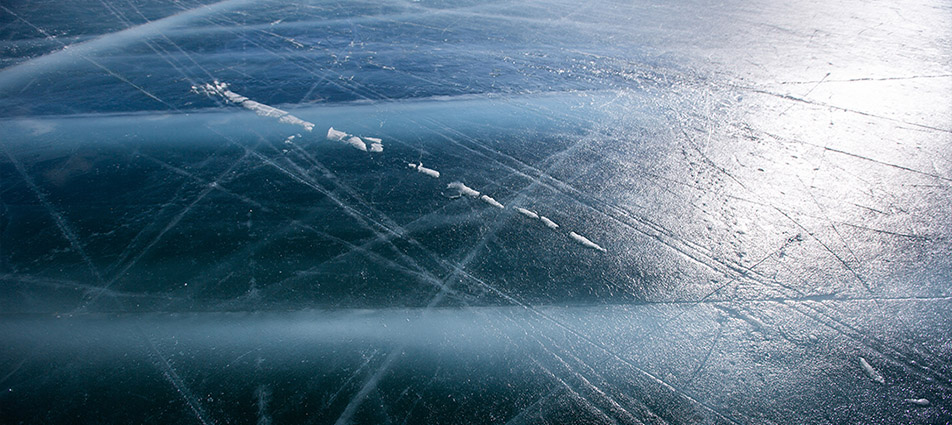 1700 € (prepayment: 40%)
 Group size: 4-10 pax;
 Duration: 7 days/ 6 nights
 Start: on demand
 Comfort:
 Difficulty:
Highlights
Amazing and great Baikal! Real Russian winter! Crystal ice of the lake!
Itinerary
The program varies depending on arrival time.
Day 1.

Irkutsk – Taltsy – Listvyanka

Welcome to Siberia! Today your journey in Siberia begins. After breakfast you will go to Taltsy – an open air museum of wooden architecture. This is a great place to immerse yourself in life and culture of 17-19th centuries and enjoy the beauty of a Siberian traditional village. Next destination is Listvyanka, where you will have a chairlift ride to the viewpoint to look at the never-freezing source of the Angara river, visit Baikal Museum to learn all the secrets of the deepest and one of the most ancient lakes in the world, stroll through the fish and souvenir market, and – finally – see the legendary Baikal ice! Renting ice-skates; dog-sledging or snowmobile rides are optional activities to choose.
Dinner and overnight in Listvyanka.
Day 2.

Listvyanka – Tankhoy – Listvyanka

Today you are going to cross Lake Baikal by hovercraft! 42 km – the marathon distance – and you are on the East side, in Buryatia! Visit the Baikalsky Nature Reserve Exposition, learn about wildlife and protected species of Baikal mountains and forests (and meet a sable!) Another exhibition there will give you a glimpse of construction of Trans-Siberian Railroad and the times, when trains went right on Baikal ice! After lunch with the view, you can take a walk around in the snowy fairy-tale. Dinner and overnight in Listvyanka
Day 3.

Listvyanka – Olkhon Island

You are going to Olkhon Island today. You will drive through the Siberian taiga forest and vast Tazheran steppes. This is the area where local people - the Buryats - live. They are shamanists and worship spirits, so we are going to pass by some sacred areas along the way. You will have an opportunity to try traditional Buryat food in one of the roadside cafes. A walk to the Shamanka rock to watch sunset will make a beautiful end of the day.
Dinner and overnight in Khuzhir village.
Day 4.

Cape Khoboy

The hovercraft ice expedition begins! Our destination today is Cape Khoboy, a beautiful cliff, which is the most northern part of Olkhon island. You will see amazingly beautiful ice grottoes and caves, different ice formations, which shine in the sun like diamonds. Picnic on ice – something not many people have experienced – will be provided. Traditional Russian sauna called banya will warm you up after a day on ice. Dinner and overnight in Khuzhir village.
Day 5.

Ogoy island and South of the Small sea

Today we are going to explore the southern part of Olkhon island and Maloye (Small) sea, see more grottoes with icicles which are created by the local wind called Sarma. There are many little islands there; one of them - Ogoy island – has a Buddhist stupa on top of it and one of the most majestic views of the Small sea. Either ice-skating on the biggest ice rink in the world or walking on (and looking through) the ice will make your experience unforgettable. Dinner and overnight in Khuzhir village.
Day 6.

Olkhon – Irkutsk.

Today you are going back to Irkutsk. Upon arrival, you will have a city tour and explore old Siberian town located on the shores of the Angara river. Ancient churches, traditional wooden houses, the Angara river embankment are just a small part of what Irkutsk can offer. Traditional Siberian dishes will be served for dinner in a local restaurant.
Day 7.

Depart.

This is the final day of your Baikal adventure. After breakfast, we drive you to the airport.
The cost includes:
Transfer (except flight),
tour-guide services,
3 meals a day,
accommodation,
museum visit,
visa invitation
These tours could be interesting
6 days/ 5 nights

Comfort
Difficulty


6 days/ 5 nights

Comfort
Difficulty


20 days/ 19 nights

Comfort
Difficulty