5 hours
Kazan city tour «The heart of Kazan»
160 €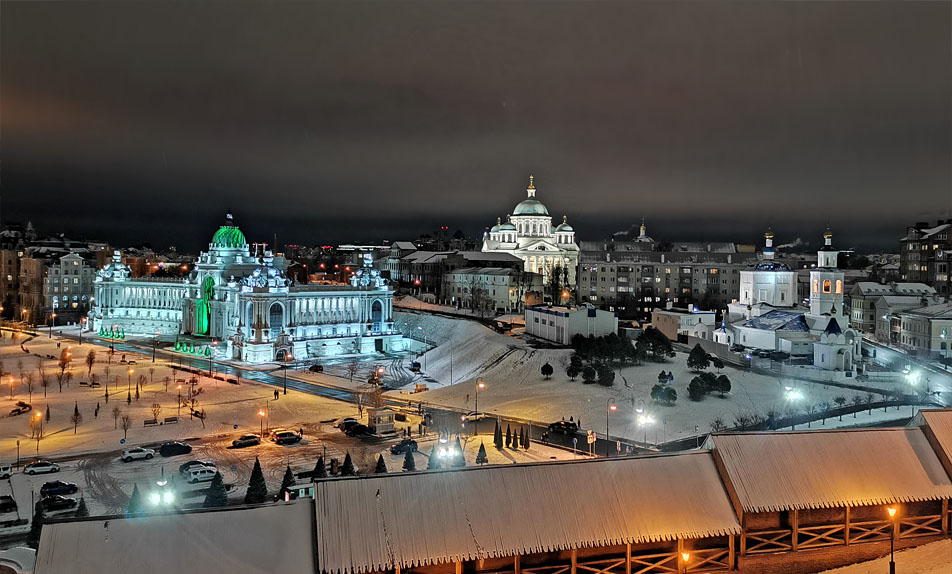 160 € (prepayment: 0%)
 Group size: 1-3 pax;
 Duration: 5 hours
 Start: on demand
 Comfort:
 Difficulty:
 Highlights
Kazan is one of the oldest millennium cities of Russia situated on the gorgeous confluence of two rivers, about an hour flight distance from russian capital. Kazan is at a crossroads where two cultures – tatar and russian and two religions Islam and Russian orthodox tolerantly meet. One of the major attractions is the white-walled medieval fortress "Kazan Kremlin". During the city tour you take a walk in and see the main treasures of the complex, including the leaning Soyembike tower neighboring the Annunciation Cathedral, one of the most exquisite mosques in Russia – Qul Sharif Mosque, the Govenor's Palace and panoramic sceneries to the city from view points.
And then you eat lunch an authentic local restaurant and participate in a cooking master class with chef where you get skills to prepare a traditional tatar dish.
After lunch you continue your guided tour around the city viewing the magnificent Marriage Palace on the bank of the Kazanka river where you climb up to the top and enjoy the city's landscape along the river. And then you walk along river embankment and see one of the top 5 palaces of Russia in the style of the french beaux-arts " Palace of Agriculture". After that you see the second oldest university of Russia named after Vladimir Lenin - Kazan Federal University and its ensemble . A special attention here deserves :"Ushkova House" which is a luxurious house given to the daughter of a university professor on her wedding day. Near it there is the most visited district known as "Old Tatar Settlement", historical area where survived native tatar people found a new place to live after Kazan was conquered in 16 century. Just across the ancient Kaban Lake you continue in "Old Felt" district and explore the famous "Puppet Theater".
Cost for a private tour for group 1 to 3 persons in ammount.
The cost includes:
tour-guide services,
transfer by car,
entrance tickets to museums,
taxes and fees
These tours could be interesting