7-8 hours
Full day in Moscow
75 €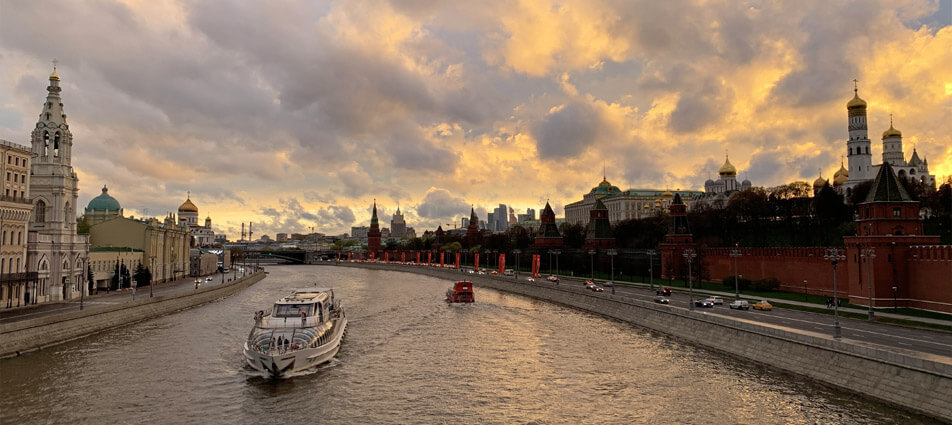 75 € (prepayment: 0%)
 Group size: 4-10 pax;
 Duration: 7-8 hours
 Start: on demand
 Comfort:
 Difficulty:
Destinations: | Russia
 Highlights
This tour is for you, if you have 8 or more hours between your flights. You will see the main attractions like the Red Square and some others; you will learn a lot about Russian culture and history, you will have a ride by the Moscow Metro, which is considered to be one of the most beautiful metro systems in the world. You will taste local food in one of the markets. This is a full-day tour! What you see and do:
You will visit and see the most-known attractions like the Red Square, Kremlin, Alexander's Garden, GUM department store, St. Basil's Cathedral, and the amazing Tverskaya Street.
You will hear lots of amazing facts about Russian culture and tradition from one of our guides.
You will explore some off-the-beaten-track locations. Even some locals have never or very rarely been there.
You will hear some amazing facts about the role of the metro it took during the World War II, as well as about its role today. You will have a look at the most beautiful stations of the Red, Green, and Brown lines. They are gourgeous!
You will explore one of the most visited places Moscow foodies prefer to go. Here you will taste some traditional Russian appetizers and cool snacks or dishes.
In only 8 hours you will get the most of Moscow!
Details
You won't have to worry about anything. Together with the guide you will walk around the city center looking at the sights like the Red Square, St. Basil's Cathedral, Tverskaya Street, and Eliseevsky Store. You will, of course, see some off-the-beaten-track locations and admire graffitis, secret yards, and churches. You will have enough time for a great lunch in a nice location.
After lunch you will take the metro to discover its beauty. Some stations look gorgeous decorated with sculptures, lamps, mosaics and frescoes. You will hear the history of the metro and learn a lot about the way it was constructed.
Then the guide will take you to the local market to see the way the Russians shop for food and, of course, to taste a lot of great things from salty pickles to sweet pies! Be sure to come here hungry! Some things are really highly recommended!
The cost includes:
English-speaking guide for the whole day.
Cheburek (or some other pie) and tea in a cafeteria in the downtown
Food samples in the local market (cheburek, local honey, a local dairy product, local seasonal fruit, smoked lard, pickles, red caviar, sauerkraut, pilaf, chudu, pie, tea, some drink)
A ticket for one metro ride
What is not included
Personal expenses and tips
Additional food and beverages
Extra information: free for kids up to 6 years of age
These tours could be interesting
3 hours

Comfort
Difficulty


3 hours

Comfort
Difficulty