3 hours
Off-the-beaten-track Moscow tour
36 €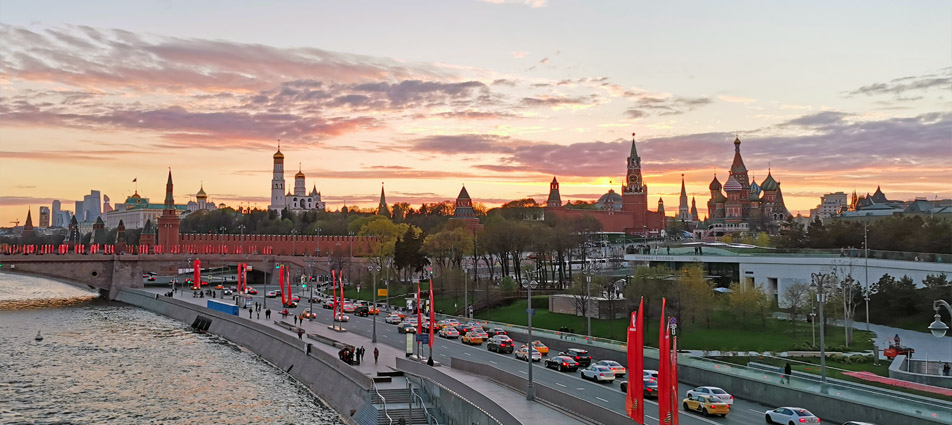 36 € (prepayment: 0%)
 Group size: 4-10 pax;
 Duration: 3 hours
 Start: on demand
 Comfort:
 Difficulty:
Destinations: | Russia
 Highlights
Is this your first time in Moscow? This tour is for you, if you want to see the main attractions Moscow offers but do it the way the locals do! What you see and do:
Red Square, Kremlin, Lenin's Mausoleum, St. Basil's Cathedral, Bolshoi Theater, and GUM department store. These are the most well-known Moscow locations you will see and explore.
You will enter a couple of orthodox churches to feel the traditional Russian spirituality.
You will feel like a local visiting the sites tourists normally don't go to!
You'll taste a cheburek, which is sort of traditional, to have some back-to-the-USSR taste.
You will visit some secret places very close to Tverskaya Street.
You will meet the locals and know a lot about the way they live to make your impression complete!
Details
Explore the best of Moscow with one of our great local guides. He or she will show you the main attractions everybody has heard of: Red Square, St. Basil's Cathedral, GUM department store, Lenin's Mausoleum, Tverskaya Street. But on top of that you will experience some off-the-beaten-track sites to feel the true spirit of the Russian capital city.
This city tour is immersive and full of fun. There will be no long boring narratives, however, you will learn a lot about both the dramatic and funny events on the history of Russia. You will have a unique chance to meet some locals and to learn a lot about life as it is. You can ask any question, like what Russians look like and what they normally do in their everyday life, what they like and dislike, what their views of some social aspects are, where and how they prefer to spend their free time. And, of course, the guide will tell you what else you can see or do here.
The cost includes:
A guided Moscow tour, including Kremlin, Lenin's Mausoleum, St. Basil's Cathedral, GUM department store, Tverskaya Street, and some unknown sites
An English-speaking guide
A cheburek (or a different snack) a drink
What is not included
Personal expenses and tips
Additional food and beverages
These tours could be interesting
7-8 hours

Comfort
Difficulty


3 hours

Comfort
Difficulty